What If You Would Marry a Programming Language
(2 minutes reading)
What if programming languages were human and you could marry them? What could you expect in relationships like that? This is what I think it would be like to live with four of the most known programming languages.
In the Kitchen
Java:
A good baker following recipes in detail, but will need an apron, food processor, colander, steak hammer and a cork screw to even make a sandwich.
JavaScript:
JavaScript doesn't care if the only ingredients you have at home is chocolate sauce, canned tuna and some potato peels from the sink, it's fine to combine!
Python:
Python gladly accepts any meal request you have and lets C prepare it for you.
C++:
C++ makes sure you have whatever utensil you may need, but don't expect any help cooking the food. And don't you dare buying meat that is already minced, that's not why C++ bought you that meat grinder!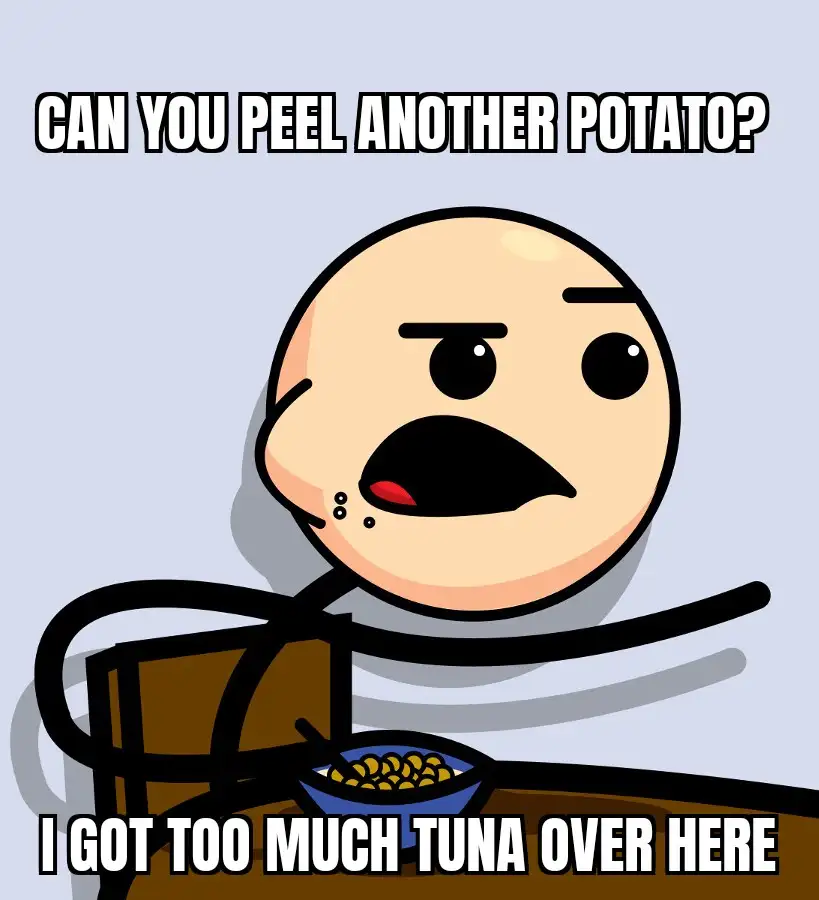 What's not to like? Chocolate good. Tuna good. Potato peel...
In the Bedroom
Java:
Just bring the necessary tools and Java can run anywhere. No need to keep it inside, it works just as fine outside the windows.
JavaScript:
JavaScript doesn't understand the importance of foreplay, it believes it can get you ready during the act and finish just in time.
Python:
Can probably give you what you want, otherwise it works perfectly to invite a third party.
C++:
Do I really need to say anything more than that C++ has made a great reputation from being quick?
First Meeting With Family
Java:
Don't be fooled by your great connection with Java, if your parents aren't the right types, Java will refuse to meet them.
JavaScript:
Even though there are other ways, JavaScript is most comfortable when meeting your family over the internet.
Python:
There's a great chance your parents will like Python. Unfortunately, there's a risk they may find Python being quite slow.
C++:
There's no chance your parents will get C++ from start, they will for sure be some misunderstandings.
Mental Connection
Java:
Old and reliable but quite boring. You know Java is always there for you but can be rather grumpy if you don't follow its rules and conventions.
JavaScript:
Acceptive, versatile and will always introduce you to new friends. If you do something wrong, JavaScript won't let you now, you will have to find that out on your own.
Python:
Nice to communicate with, easy to read and will always try to get rid of all the garbage in your life.
C++:
If you want the smartest tool in the shed, C++ is a good choice. But don't complain if it doesn't listen to you, it's probably your fault it's having memory leaks.